FGN News,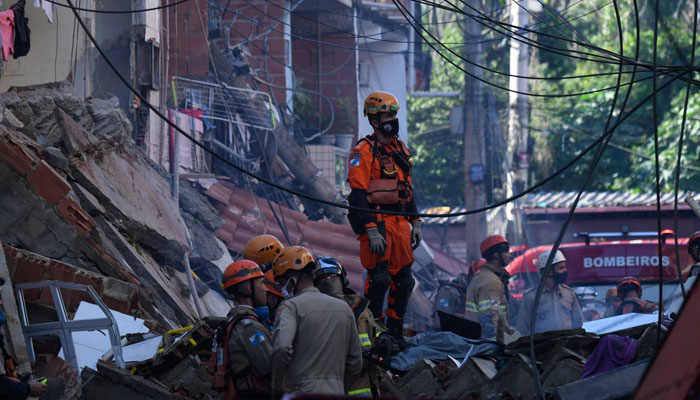 Nine people were killed and 31 injured when the roof of a container company's warehouse collapsed in Brazil.

According to foreign media, part of a warehouse collapsed near Sao Paulo on Tuesday while two congressional candidates were inspecting containers at the warehouse.
According to reports, the rescue workers took timely measures to save the two Congress candidates Jones Donizet and Ali Santos while the work of rescuing the injured buried under the debris was going on.
The fire brigade workers say that 9 dead bodies and many injured people have been recovered from the rubble.
According to sources, 28 of the 31 injured have been shifted to nearby hospitals.
.