FGN News,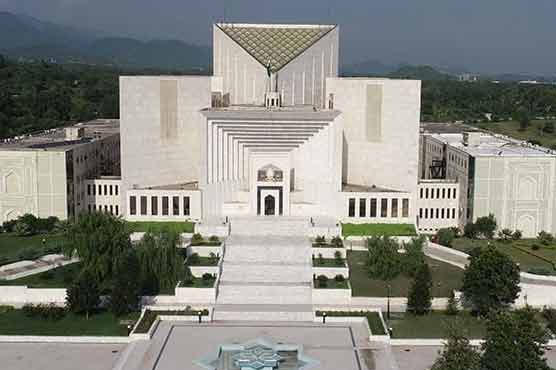 Islamabad: (Web Desk) Details of politicians who benefited from NAB changes in both PTI and PDM governments have been presented in the Supreme Court.
During the Tehreek-e-Insaf government from 2019 to June 2022, 50 NAB references were returned after NAB changes.
According to the report, 9 NAB references were returned against former Water and Power Minister Raja Pervaiz Ashraf during PTI, 2 NAB references were returned against former Prime Minister Yousuf Raza Gilani, two NAB references were returned against former Finance Minister Shaukat Tareen. Shaukat Tareen was accused of abuse of power as a co-accused.
During the PTI regime, NAB references were returned against former Assembly Member Gilgit-Baltistan Javed Hussain, Liaquat Ali Jatoi, former Governor KP Mehtab Ahmed Khan, former Health Minister Gilgit-Baltistan Gulbahar Khan.
According to the report, the NAB references against Farzana Raja and former President Asif Ali Zardari were also returned to the PTI government.
Among the beneficiaries of the recent NAB amendment are Prime Minister Shehbaz Sharif, former President Asif Zardari, former Prime Minister Nawaz Sharif, Farzana Raja, Yousuf Raza Gilani, Speaker Punjab Assembly Sabtain Khan, Asif Zardari's close associate who Anwar Majeed and his son are also among the beneficiaries.
Former Prime Ministers Shaukat Aziz, Zafar Gondal, Sadiq Imrani, Nawab Aslam Raisani, Lashkari Raisani, Asfandyar Kakar, Arbab Alamgir, Asma Arbab Alamgir, Sher Azam Wazir have also benefited from the NAB amendments.
Besides, a Supreme Court hearing was held on Imran Khan's petition against the NAB amendments.
Makhdoom Ali Khan, the federal government's lawyer, argued that if Parliament changes the nature of a punishment by amending the law, it applies to the convicted person.
Justice Mansoor Ali Shah said that if the death penalty law is abolished and life imprisonment is imposed, will the punishment of all criminals be changed? Can the NAB Amendments be void if they conflict with other provisions of the constitution other than fundamental rights?
Lawyer Makhdoom Ali Khan replied that several judgments have said that it is easiest to accuse a person of malice and it is also difficult to prove it.
Justice Mansoor Ali Shah asked whether it could be said that any particular class benefited from the NAB amendments.
Counsel for the federal government responded that the NAB changes were for everyone, they did not benefit any particular section.
Justice Ijazul Hassan said the court could come to the conclusion that only those in government benefited from the NAB amendments, when a new law conflicts with the existing provisions of the constitution, it can be nullified.
The Chief Justice of Pakistan also said that the legislature has given broad powers to the judiciary to invalidate any law.
The court adjourned further hearing of the case till February 9 tomorrow.