FGN News,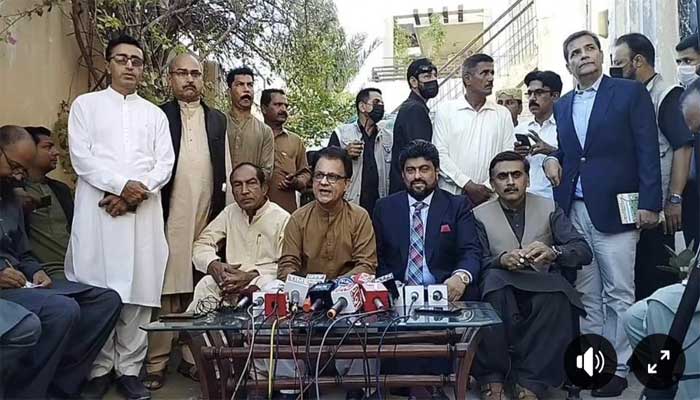 Sindh Governor Kamran Khan Tesori met Qaumi Awami Tehreek leader Ayaz Latif Plaju at his residence in Hyderabad.
On this occasion, Governor Sindh and Ayaz Latif Plaju discussed the overall situation of the country and Sindh.
Speaking to the media, the Sindh governor said that he was trying to make Sindh a center of peace, justice and tolerance. Everyone should play their role to improve the economy and make Sindh and the country prosperous.
Ayaz Latif said on this occasion that in the current economic and political crisis, problems should be solved through understanding. Ayaz Latif Plaju also demanded to hold transparent municipal elections in Sindh as soon as possible.
Governor Sindh Kamran Tesori further said that what Ayaz Latif Plaju said must be followed, the leaders may have forgotten that they came to solve the problems of the people.
Governor Sindh said that we should all stand with the flood victims. He said, he will talk to the federal government regarding illegal immigrants.
He further said that two deputy commissioners in Sindh have been accused of corruption worth billions of rupees. The allegations of corruption came out last week, all institutions have noticed. Soon those involved in corruption will reach the role of kafir. He said that I don't see any support from the federal or provincial government.