FGN News,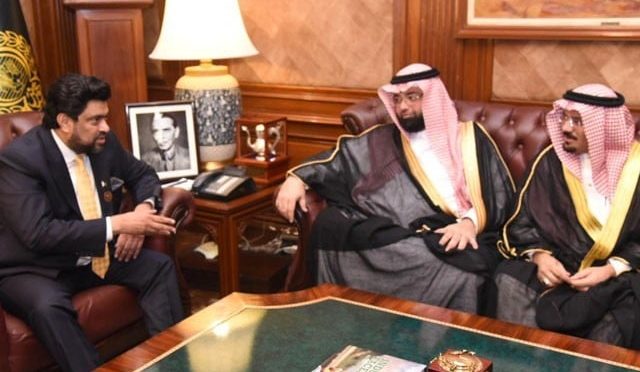 Karachi: (Web Desk) Sheikh Abdul Rehman bin Saleh Zainul Abedin Al Shaibi, the main bearer of the Kaaba, met Governor Sindh Kamran Khan Tesuri at the Governor House.
On this occasion, the Governor of Sindh said that it is a matter of honor for the bearer of the key of the Kaaba to go to the governor's house.
Sheikh Abdul Rahman bin Saleh Zainul Abedin Al Shaibi also led the Zuhr prayer at the Governor House mosque and the Sindh Governor Kamran Khan Tesuri and the officers and employees of the Governor House offered prayers under his leadership. Special prayers are offered for prosperity, security and prosperity.
Talking to the media representatives on this occasion, Governor Sindh said that there is energy crisis in the whole country, in connection with this, 50% lights of the Governor House will be switched off from today. Use, so by saving electricity can solve many problems.
He further said that wedding hall owners should not turn on lights unnecessarily and make sure to save energy as much as possible.