FGN News,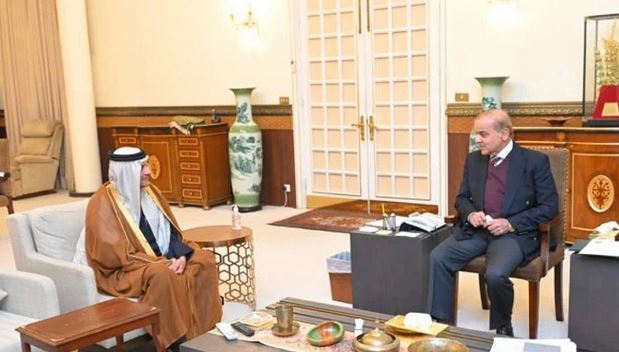 ISLAMABAD: (Web Desk) Prime Minister Muhammad Shahbaz Sharif said that close and brotherly relations between Pakistan and Qatar are based on common religion, mutual trust and understanding.
Ambassador of Qatar Saud Bin Abdul Rahman Al Thani met with Prime Minister Shehbaz Sharif, during the meeting the Ambassador of Qatar expressed good wishes for the leadership and people of Pakistan on behalf of the people and leadership of Qatar.
The Prime Minister appreciated the positive development in bilateral relations and congratulated the Qatari leadership on the successful hosting of the FIFA 2022 World Cup in Qatar.
He appreciated the remarkable reforms made by Qatar in the field of manpower and said that Pakistan feels happy and honored to help the World Cup by providing security personnel for FIFA World Cup 2022, it is a matter of pride. That the football used in the World The cup "Al-Rahla" was made in Pakistan.
He said that Pakistan and Qatar have close and friendly brotherly relations based on common religion, mutual trust and understanding and close cooperation. , which play their role in prosperity and economic development.