FGN News,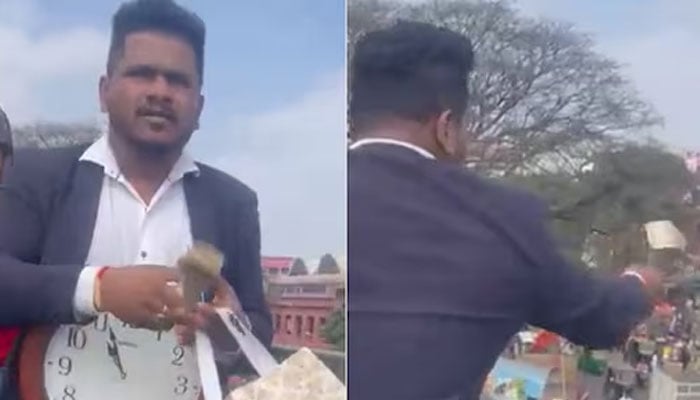 In this era of rising inflation, raining notes is seen only at the weddings of the rich, but recently, a sudden shower of notes on a road in India surprised and disturbed people .
A video of the Indian city of Bengaluru has surfaced on social media, showing a citizen with a watch hanging around his neck flying 10 notes over a flyover.
According to Indian media, the person who blew the notes had a bag full of notes that he suddenly started putting on the flyover, which also jammed the traffic.
In this regard, the police said that so far no information has been revealed regarding the actions of the person who blew up the note.