FGN News,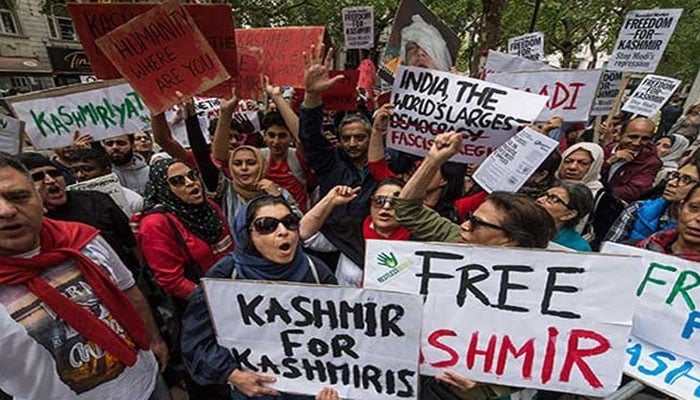 On the so-called Republic Day of India, a black day is being observed today in free and occupied Kashmir, a complete strike has been announced in the occupied valley.
Today, anti-India demonstrations and rallies are being held in Azad Kashmir, Pakistan and capitals of various countries to send a message to the international community that India has denied all fundamental rights of Kashmiris.
Azad Kashmir Chief Minister Tanveer Ilyas said that India is reneging on its promise to give self-determination to Kashmiris, no minority is safe in India.
Hurriyat leader Yasin Malik's wife Mashaal Malik said India has deprived Kashmiris of their right to freedom, life and death for 70 years.
He said the question from India is when to release the freedom loving Kashmiri leaders?