FGN News,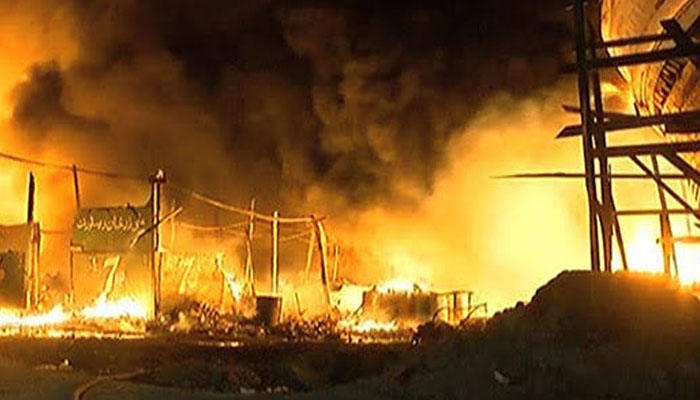 There was an incident of fire in 3 launches in Fishery area of ​​Karachi, efforts are being made to put out the fire by fire brigade staff.
According to fire brigade personnel, 4 fire tenders and a water bowser are busy putting out the fire.
According to reports, the fire broke out in berth no.7 and 8. The staff of the Fishermen's Cooperative Society is also engaged in extinguishing the fire.
According to the security in-charge, the fire spread further due to the strong wind, which is why more fire brigade vehicles were called.